Røvær is a small island reachable in 20 minutes by ferry from Haugesund. It is a beautiful and genuine old fishing community. Just under a hundred people live there all year round, although the autumn and winter can be very rough and windy. The ferry is the daily commute to work and high school, others make a living from fishing on the island. At the boat landing, you will find a small grocery store and a nice cafeteria. They serve the traditional Norwegian "komla" every Sunday during low season. Opening hours expand during the summer.
If you like to know more about the fishing farming, you will find a nice display and installation on the breeding of salmon ,which is the 2nd largest industry in Norway.
The ferry crossing with "The Røværfjord" (check the schedule here) got brand new hybrid ferry in 2019. It leaves from the Haugesund canal area.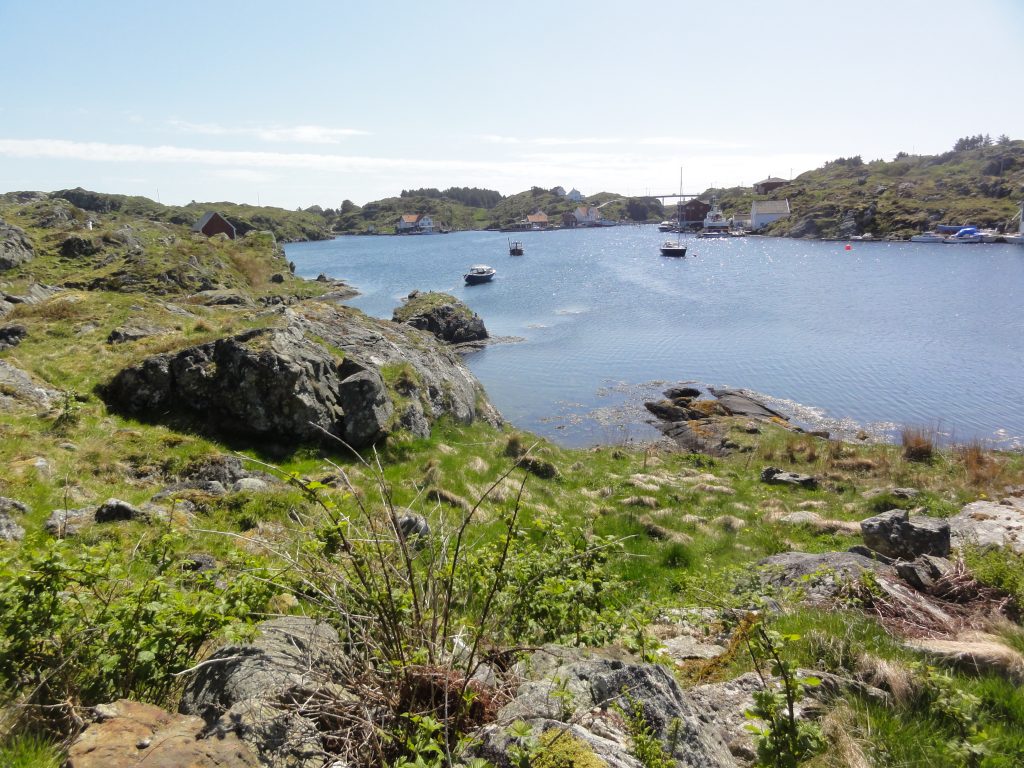 Read more about the island: https://rovar.no